If you"re looking for used sailing equipment for sale, here"s where to find it! Just a few points first though:-
1. Please contact the seller directly - not nacdb.com. We play no part in the transaction – we"ve done our bit in getting the two of you together!
2. Remember "Caveat Emptor"! Which is a Latin phrase with important legal significance - "Let the buyer beware"!
3. nacdb.com must make a disclaimer at this point, in as much as this is a free service intended solely to put a seller and a potential buyer in contact. nacdb.com accepts no liability whatsoever in connection with this free service.
Đang xem: Aries windvane for sale
Sail & Awning thread;Beneteau 43 Interior Cushions;Gale Sail;Heavy Duty Winch Handles (Pair);Boom Vang;Barlow 32 Self-Tailing Winches (pair);Grumman Sport Boat & Sail Kit;Para-Tech 18″ Sea Anchor;Halyard Tension Tool;Quick Prince Anchor Windlass;ROCNA Anchor 40kg (88lb);Sails for Island Packet 31;CAL 20 Rudder;Sailing Dinghy Clothing & Gear;Sails for Pearson 26;Aluminium Mast;Lewmar 48 & 40 Winches;Boston Whaler Harpoon 4.6 parts;Rainman 12v Watermaker;Taylor 030 Cooker;Dometic Condensing Unit + Evaporator;Simrad Tillerpilot TP10;Harken #6 Chromed Bronze Winch;Solar Charge Controller;Barient Winches (pair);Forespar Gimballed Galley Stove;Offshore Cruising Life Raft;Asymmetrical Spinnaker with Sock;Marinco Shorepower Splitter;125-lb & 65-lb Mantus Anchors & Swivels;Bronze Portlights;Type IV Yellow Horseshoe Throwable PFD, Large Fender, Boat Hook & Butterfly Anchor;Davis Mk3 Sextant;Whale Galley Pumps;Sala Climbing Harness;Garmin-Airmar H2183 Heading Sensor;Assorted Blocks & Other Boating Hardware;75ft Aluminum Mast;Harken 46ST 2-Speed Winches;Ritchie Navigator Compass;Fortress FX-7 Anchor;Clarke Power 2 stroke 720W Generator;Mystic Boarding Ladder;Lewmar 48 2-Speed Self-Tailing Winch;Navionics+ MSD Card for US & Canada;Sta-Lok Terminals;Stick-On Faceplates for Yanmar Instrument Panels;2 x 100w Solar Panels;Henri Lloyd Salopettes;Eliptec Brass Folding Propeller;Seamander Captains Chair Pontoon Boat Seat;Mushroom Anchor;GearBag;DryBag;Hammock Tent;YAESU SSB Radio with MFJ Intellituner;Garmin GPS Map 176C Chartplotter;44lb Galvanized Delta Plow Anchor;115l Gill Marine Roller Suitcase;Raymarine P70S AutoPilot Control Head;Walker Excelsior IV Ship Log;Old, Collectable Charts; Life-Sling & Rail Mount;Para-Anchor;50amp, 125volt Shore Cables;Weems & Plath Star Finder;Hydro-Generator;Women"s Foul Weather Gear;Pacific Wind Pilot;Opticrom Marine II Binoculars;Lewmar Bowthruster;Sailomat 800 Windvane Self-Steering Gear;Stainless Steel Anchor Windlass;Safety Harnesses;Intermatic Heatwave Heater;Anchor Chain;Spinnaker for Herreshoff Bullseye;Spinlock Rope Clutch;Musto Offshore Sailing Gear;Crewsaver Drysuit;Harken Classic 75mm Blocks;Anchor & Mooring Screws;Dinghy Sailing Rig;Windlass, Lunenberg #2 Bronze;Horizon Gaastra Sail;Selden Telescopic Spinnaker Pole;D400 Wind Generator;Johnson Bilge Pump;Lifejackets;Bombard 8-Person Liferaft;Submersible Bilge Pump;Canvas Sailboat Awning;Seafarer Sailboat Cushion Set;Gaastra Storm Foresail;Complete Sail Rig for 25ft MacGregor;Henri Lloyd Elite 2 Jacket & Trousers;20HP Beta Marine Diesel Engine;Phasor Marine 3.5kW LP1 Diesel Generator;Lewmar Ocean AST50 Winches;Replacement rudder for Pearson 26 or 30;Swiftech VHF Marine Radio;Safety Gear;35lb CQR Anchor;Complete Sail Rig for 25ft MacGregor;Dodger Window Covers;Muir VE-3000 Anchor Winch;Jeppesen C-MAP Chart Chip;Jabsco Sireno Remote Control Searchlight;Walker Bay 10 Sailing Dinghy;Boarding ladder frame & eye fittings;Ocean Safety Liferaft;MarCELL Pro Cellular Boat Alarm;Delta 70lb Anchor & Chain;Cozy Cabin Propane Heater;Simrad AP22 Autopilot;Lewmar Delta Plow Anchor;Raytheon AutoPilot 2000ST+;Simrad Chart Plotter System;Enterprise Dinghy Sails;Raymarine i50-i60 Speed/Depth/Wind Value Pack;Lewmar Snatchblock;Diesel Fuel Tank Access Plate;Raymarine Seatalk to NMEA Adapter;130% Genoa by Hood Sails;Rudders (Pair) for 2002 Macgregor 26;Misc parts for MAN 450 Inline 6 Diesel;Fortress Viking 40 Aluminium Anchor;Offshore Sailing Gear;ParaTech Sea Anchor;Boom, Vang & Mainsail for Hylas 46;Interior Cushion Set for Island Packet 350;Auto-Inflatable Life Vests;Winches;West Marine Bosun"s Chair;Musto BR2 Yachting Jacket;Anchor Chain;Para Sea Anchor;White Spinnaker;Windpilot Pacific Plus Self-Steering Gear;Watermaker;Boomkicker;New Sail, Two Masts & Accessories;High Output Alternator;Monitor Windvane;Shipmate Stove;Universal M20 3 Cylinder Diesel Engine;JABSCO Manual Toilet;Whale Watermaster Automatic Pressure Pump;Toilet Conversion Kit;Sailing Jackets & Matching Waterproof Trousers;3/4″ Dock Lines;Village Marine Tech Watermaker;Gill Drysuit, Women"s;Parachute Sea Anchor;Mase 2.5kw marine diesel generator;Westerbeke 7.5kw marine diesel generator;Shark Drogue;Offshore Cruising Library;40lb Bruce Anchor;Polypropylene Water Tank;Henry Lloyd Freedom Jacket;GalleyMaid 300 Watermaker;Intellian i2 US System;
But if you"re looking to sell used boating accessories rather than browse through the list of used sailing equipment, Sellers – click here…
Otherwise, here"s the current list of used sailing equipment for sale, newest submissions at the top:~
Sail & Awning thread
Seller: Barbara GansonLocation: Las Vegas, Nevada USADate: August 2021.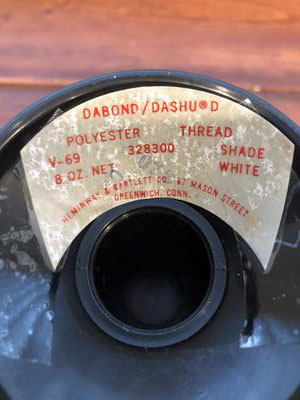 Hemingway & Bartley Sail/Awning thread.
Polyester V-69 8oz net; shade white.
$10 per cone, 20 cones available.
Please email Barbara for further details.
Beneteau 43 Interior Cushions
Seller: TomLocation: Sandusky, Ohio USADate: August 2021.
Full set of Beige interior cushions for a 2008 Beneteau 43, 2 cabin layout. Never used, prior owner ordered leather cushions instead.
Excellent condition, $975 for all. Any shipping is buyer's responsibility. 
Please email Tom for further details.
Gale Sail
Seller: Jesse W. WhiteLocation: Buford, Georgia USADate: August 2021.
Planning to make a serious crossing? Safety is key and this sail is a must. 
For sale: Like new, never used 150 sq. ft. Gale Sail. Out of its bag one time for crew training. Fits 44 – 52 foot LOA sailing vessels.
Cost $2,200.00 USD new plus shipping and handling. Search "Gale Sail" for pictures and more information.
Price to you is $800 (includes shipping).
Wife is sick and we had to sell our Tayana.
Please email Jesse for further details.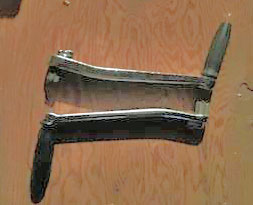 $99 for the pair
Seller: TonyLocation: Wayne, New Jersey, USADate: August 2021.
Pair of Heavy Duty 12″ Locking Chrome Plated Winch Handles
Please email Tony or call him on 9739436335 for further details.

$116
Seller: TonyLocation: Wayne, New Jersey, USADate: August 2021.
Schaefer Vang with 36 feet of 1/2 inch line.
Never used on my Hunter 37.5
Please email Tony or call him on 9739436335 for further details.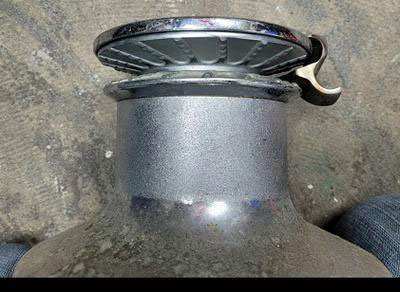 $1500 for the pair, plus shipping.
Seller: StefanLocation: Tampa, Florida, USADate: July 2021.
A pair of Barlow 32 self-tailing winches.
Xem thêm: Sun In Gemini With Taurus Moon, Gemini Moon Sign Compatibility
Excellent shape.  
Location East Tampa, 33619  
Please email Stefan or call him on 727-432-2421 for further details.
Seller: GaryLocation: Grand Rapids Michigan, USADate: July 2021.
1967 Grumman Sport Boat and Sail Kit – Very Rare – Discovered in a barn find. This sport boat and complete, rare sail kit are in excellent condition. 
More pictures available upon request.   Asking $3,200 OBO
616.206.2880 – call or text
Seller: TerryLocation: Belfast, Maine, USADate: July 2021.
A Para-Tech 18' sea anchor in excellent condition.
There is some minor staining on the yellow case.
Purchased in 1998 as emergency equipment for a replica Viking cargo ship sailing from Greenland to Labrador.
It has been in the water once for practice in the Davis Strait between Greenland and Baffin Island and has been stored indoors ever since. 
This model sells for $1,159 on the Para-Tech website, but I am selling it for $500 because of its age, and because the boat that it was bought for no longer sails.
Please email Terry or call him on 207-691-1657 for further details.
Seller: Jack CampbellLocation: Bradenton, Florida, USADate: July 2021.
Tension tool for sailboat and towers.
LOOS & Co Model PT-2 and PT-3
Price is $100 for the both of them.
It"s pickup only not shipping.
Bradenton, Fla 34211
Please email Jack Campbell for further details.
Seller: Keira MonaghanLocation: Kissimmee, Florida, USADate: July 2021.
Quick Prince DP2 512 Windlass 500W – 12V – 7mm or ¼" Gypsy 
It is brand new and never used. 
Please email Keira for further details.
Seller: LouiseLocation: Fort Myers, Florida, USADate: July 2021.
Rocna (original) 88 lb (40 kg) high tensile shank, galvanized.
Wonderful anchor- no more sleepless nights.
Have to sell as rebuilt wildcat cannot lift it.
Some surface rust in spots but totally functional.
Please email Louise for further details.
Sails for Island Packet 31
Seller: Tom ColvinLocation: Foley, Alabama, USADate: July 2021.Hanked Jib Sail – This sail came from an IP 31 as original equipment. It was reconditioned and served as a spare on cruises but never used. The "J" dimension is 27'0″ and the "I" dimension is 15'0″. Asking price: $250Mainsail - This sail was also original equipment on an IP 31 and was reconditioned and served as a spare sail on cruises but was never used. The leech is 32'0″ and the foot is12'8". Asking price: $500Spinnaker - This sail was stored onboard and used sparingly. The sheet is included and is like new. Asking price: $350
Please email Tom for further details.
Seller: Alison CunninghamLocation: New Haven, Connecticut, USADate: June 2021.
Never used CAL 20 rudder for sale. 
Still in original bubble wrap. 
Will ship to you. 
Please email Alison for further details.
Xem thêm: Tackle Cancer Randy Shaver Tackle Cancer, Tackle Cancer Randy Shaver Cancer Fund
Sailing Dinghy Clothing & Gear
Seller: RichardLocation: Bluffton, South Carolina, USADate: June 2021.